Helping people who want to take control of their lives by improving how their body works for them
WELCOME TO ORMSKIRK PILATES
AND WELLBEING
We are currently at capacity
If you would like to be updated on future availability please join our email list where we will announce our forthcoming courses and workshops first.  You'll also receive information that can help you to improve your movement and wellbeing.
We help those wanting to support and improve the condition of their body.  We believe that everyone has the right to live with the best quality of life, free from pain and discomfort.  We are passionate about helping our clients by enabling them to understand, re-connect with and improve the condition of their body.
Some of the reasons why our clients attend our sessions:
Reduce the aches and pains acquired via daily life.
Create a better support system in the body to reduce the impact of a diagnosed condition.
Reduce pain after an injury or accident.
Recondition the body pre or post surgery to facilitate recovery.
Improve strength and flexibility to keep active in their sports and activities or to keep up with the grandchildren!
Just to want to move better, have a little bit of 'me' time and feel better!
We offer small group and private sessions via a variety of methods to help you reach your goals.
Matwork Pilates
Feeling stiff, sore and inflexible?
Do you want to feel less stiff and more flexible?
Are you struggling with aches, pains and tension?
Do you want to strengthen your 'core' and improve your posture?
Yes? Then Matwork Pilates could be for you…
Click below to find out more about our Matwork Pilates classes.
Reformer Pilates
Feel Stronger and More Flexible
Are you looking for a new challenge and greater variety in your Pilates practice?
Do you want to improve your strength and flexibility without adding muscle bulk?
Want deeper 'Core' engagement to feel areas of your body generally hard to reach?
Yes? Then Pilates Reformer could be for you…
Click below to find out more about Reformer Pilates.
Clinical (Private) Pilates
Get out of Pain and get your life back
Are you fed up living with aches and pains that stop you doing basic daily tasks?
Have you lost confidence in your body and are afraid to move in case it makes things worse?
Are you feeling more and more restricted in your movement?
Yes? Then Clinical Pilates sessions could be for you…
Click below to find out more about how Private Pilates could help you.
I had been struggling with back problems and recovering from abdominal surgery, so had a very weak core.
I was worried about how well my body would cope with exercising again after a layoff of over a year.
My back has improved hugely and I hardly ever have pain now.
I felt I needed to strengthen my back after surgery. I had reservations about whether I would stick with it and would I be able to do it but the classes were small, friendly, informative. I felt that instructor knew her stuff and appreciated any problems you had and took them into account.
I feel that I have found an exercise I can do! My back feels stronger and I enjoy the relaxation. I feel that my health is better and I can do something!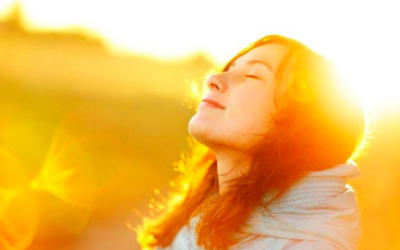 It's getting to that time of the year again.  The mornings aren't as bright, evenings are drawing in, the days are getting shorter and winter is on its way.  Some days you might only see the daylight through the office window, or for an hour at lunchtime.  Apart from...
read more
Subscribe to our newsletter below
Be the first to know what's happening next