Pilates at Ormskirk Pilates
Matwork Pilates
During a Matwork Pilates class movements are performed to progressively challenge the body to develop 'core' strength, flexibility, balance and posture. We will often start a class in a standing position to warm up the body before transitioning to the floor where you will work through a sequence of movements in sitting, kneeling, All 4's or lying on the front, back or side.
A range of small equipment e.g. small balls, circles and bands can be used to support or advance you in the exercises so you feel a positive change.
Our classes are small and grouped by experience. Our teachers continuously move about the room, observing how you are moving and offering verbal or 'hands on' cues to help you get the best out of your exercises. This ensures you are offered individual advice and feel supported throughout your session.
Our teachers are trained to understand clinical conditions and how to adapt exercises to ensure you gain the benefit from the exercise in a manner that is the most supportive to your body.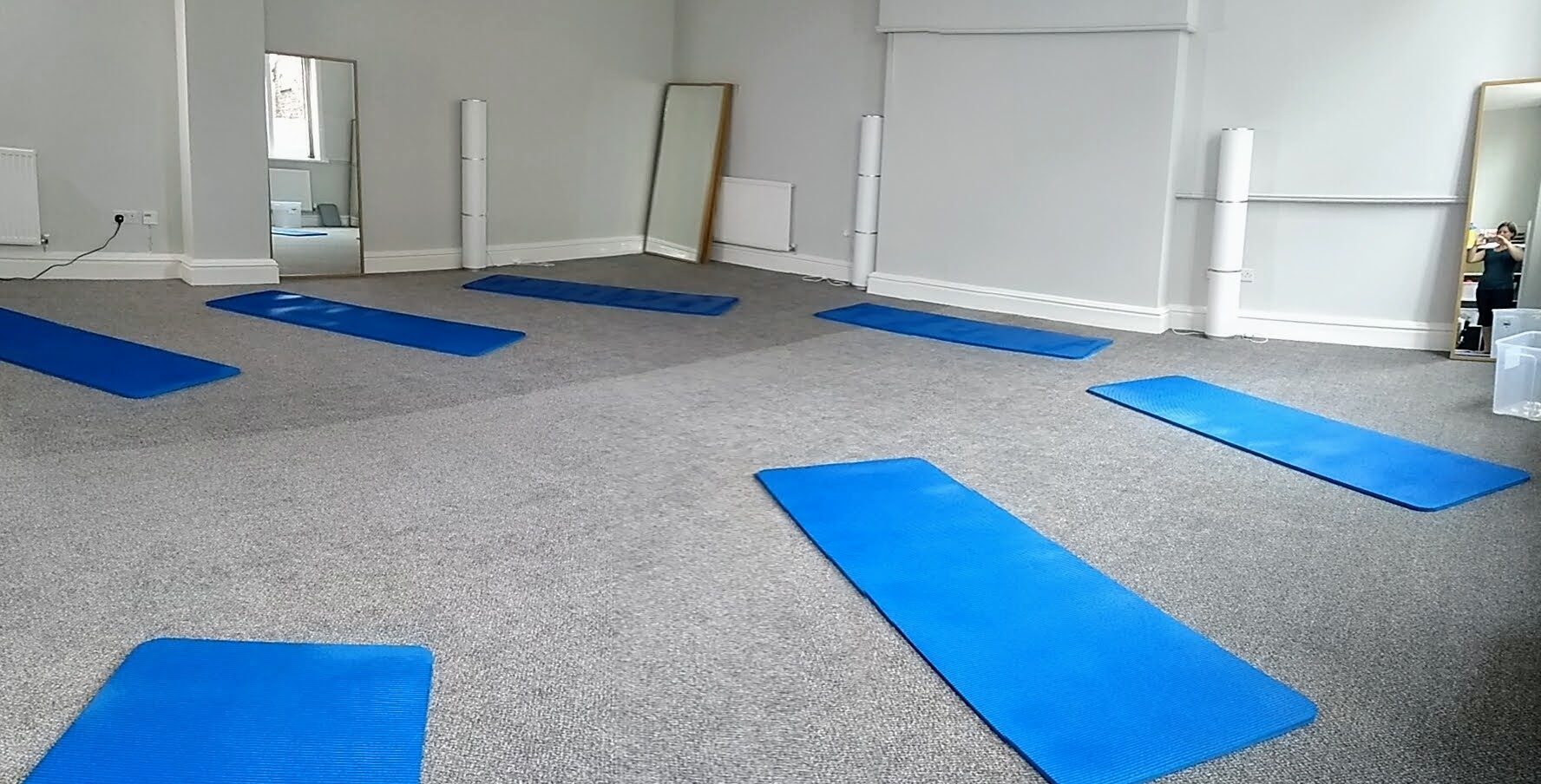 Matwork classes take place Online and in the Studio (max.6) when Covid restrictions allow.
Reformer Pilates
The Reformer is a piece of apparatus so called due to capacity it has to "universally reforming the body". On the Reformer exercises are performed whilst lying, sitting, kneeling or standing on a platform, against resistance created by springs and pulleys. This challenges the whole body more deeply. Offering a greater level of feedback which helps a client to establish a greater awareness of their postural alignment, movement control and core stability.
The Reformer creates a unique challenge that reaches parts of the body that other exercises just can't get. Toning specific muscle groups, whilst supporting to reach greater ranges of movement to stretch and lengthen.
The Reformer is fabulous as part of a rehabilitation program after injury or surgery. It enables progressive work against resistance in a horizontal position, reducing the weight bearing load through the legs present whilst standing. Perfect for hip or knee rehabilitation and certain types of back conditions. The capacity for the range of movement and tensions of the springs will speed up recovery through controlled movement.
The nature of the Reformer is also facilitates continuous bone loading, which is fantastic in supporting conditions such as Osteoporosis/Osteopenia.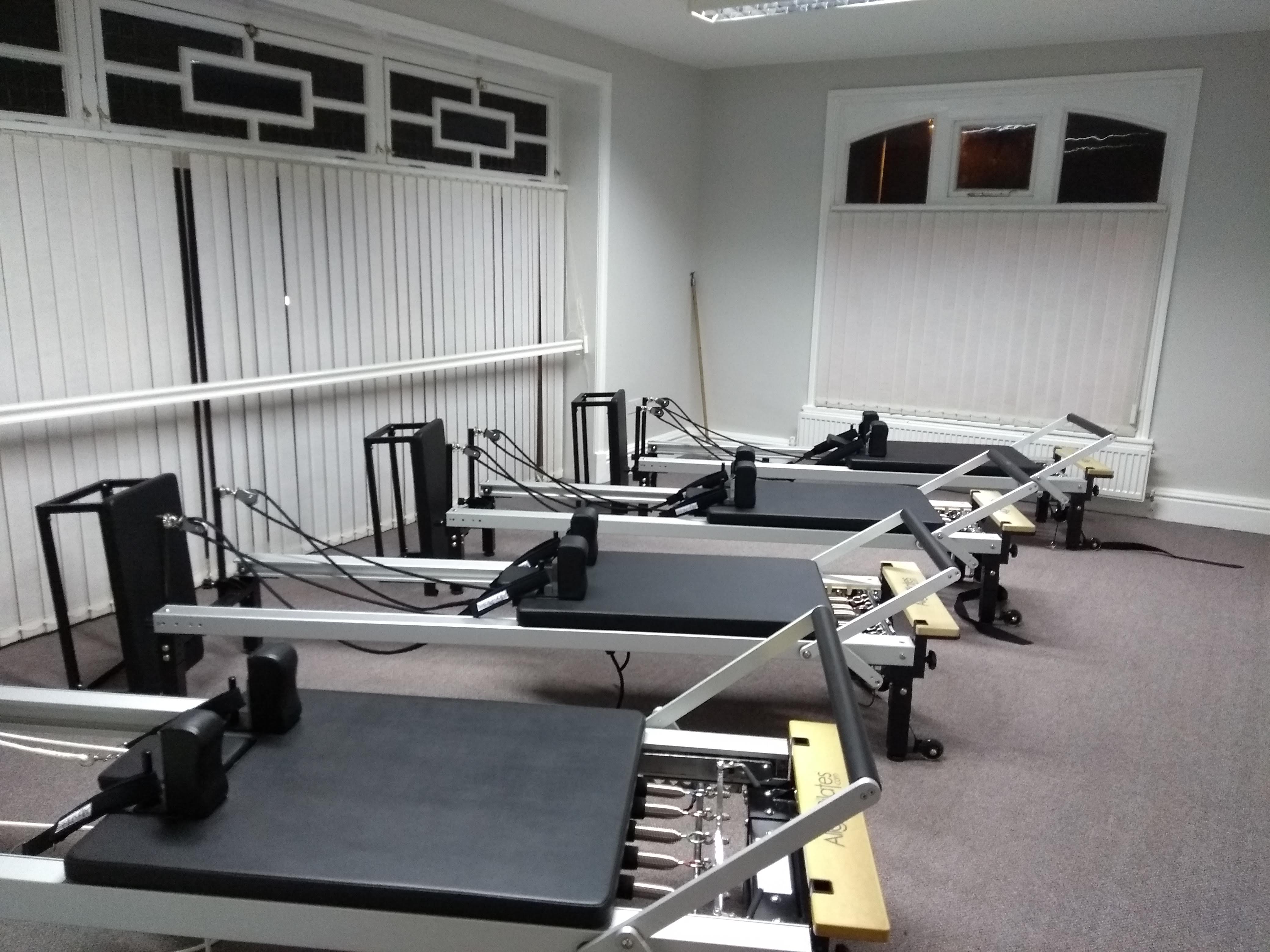 Classes start from £20 (max. 3)
Semi-Private (upto 3) classes available on request and subject to availability.
2:1 – £55
3:1 – £65
Private Pilates
Private sessions are highly recommended for those recovering from injury, surgery, with ongoing back, neck, pelvis/hip or shoulder issues, have been receiving treatment from an allied health professional or just want some focused attention on themselves and their technique.
A bespoke programme is created for you and your body. A combination of therapeutic treatment, matwork and reformer based movements will be used to address imbalances, enhance posture and increase core strength.
Private sessions can be the launch pad into finding a sustainable method to improving and supporting your body, to take control of your situation and feel confident in your body again.
A limited number of slots are available for Private sessions. Contact us directly to arrange an appointment.
£50 per single session (55 mins)
£143 per 3 sessions
£270 per 6 sessions
Subscribe to our newsletter below
Be the first to know what's happening next