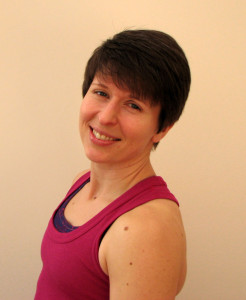 Hi, I'm Jay and I established Ormskirk Pilates to offer small group and private training sessions to help men and women from 18 years upwards to improve the quality of their life by helping them move out of pain and discomfort. At Ormskirk Pilates we are passionate about helping our clients by enabling them to understand, re-connect with and improve the condition of their body. By empowering people to self-care we believe they are giving themselves the best healthcare.
In 2008 I started working for an NHS funded Exercise Referral scheme helping those with health issues to become more active. During this time I met many who would like to be more active but found it difficult due to joint and muscle pain. I also realise that those who were very active reported experiencing the same aches and pains as those who were active. This got me thinking and I began looking for answers. At the time I was being frequently asked cover Pilates classes. In my research for the classes it began to offer some of the answers to the questions I had. I thoroughly enjoyed delivering the classes and the rest as they say is history.
I am a perpetual student, constantly looking to learn more and integrate different ideas to offer my clients greater understanding of their conditions and a better pathway out of pain. As a Modern Pilates Practitioner, with advanced training in supporting spinal, hip and knee and shoulder conditions, I am able to support those attending with the following needs but the list is by no means exhaustive.
Subscribe to our newsletter below
Be the first to know what's happening next